WHY WE NEED TO TAX THE WEALTHY
Watch/listen to the experts explain issues like Trump's taxes, wealth inequality and capital income.
Pay your annual dues here. Dues paid after October are credited to the upcoming year.
Please consider making a split donation to the 25th LD and our three 25th LD candidates: Julie Door, Jamie Smith & Brian Duthie.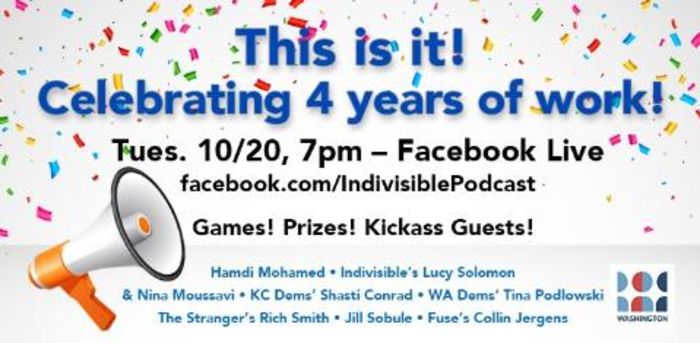 Click the above image to RSVP on Facebook for Washington Indivisible's 4 year anniversary party. Celebrate and get energized for 2 weeks of GOTV.