2022 Endorsed Candidates
YOUR VOTE MATTERS!! Be sure to vote all the way down your ballot. The local offices further down the ballot are held by those who represent us in Pierce County and our local communities. What County Council Members and 25th LD Legislators decide has a big impact on our families. If you would like to learn more about our endorsed candidates, click on their photo and you will be taken to their campaign website. Quotes are from the Pierce County Voters Pamphlet.
U.S. Senator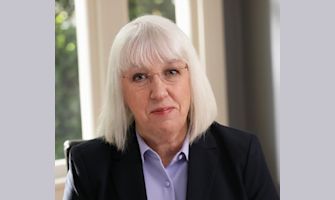 U.S. Senator
---
"
These last few years have been some of the toughest for our state that I can remember. But that has only made me more determined to be a strong voice in the other Washington for our workers and families—one who listens to the people of our state first and foremost, and always stands up for our values and priorities. As your Senator, I focus on results and concrete ways I can make life better for people in our state. I led the Senate in passing legislation last year to get our kids back into the classroom safely, make COVID vaccines available to everyone who needed them, and help small businesses and families make ends meet through difficult times. Right afterward, I got to work to help pass the Bipartisan Infrastructure Law, which will create good-paying union jobs in every part of our state, improve public transit, expand lower-cost clean energy, establish universal broadband, and upgrade our bridges, ferries, and ports to strengthen supply chains. And, I negotiated a bipartisan budget that funds local priorities Washington workers and families like you have told me about, like helping veterans find housing and expanding job training. I will always stand up to those who want to roll back workers' rights, jeopardize American democracy, or ban abortions. I believe the economy should work for everyone in our state, not just those at the very top. Instead of tax cuts for the rich, I want to lower families' costs for basics like health care and child care–make housing, college, and career and technical education more affordable, and invest in American manufacturing to bring good jobs back home. I ask for your vote so I can keep fighting for you and everyone here in Washington state.
U.S. Representative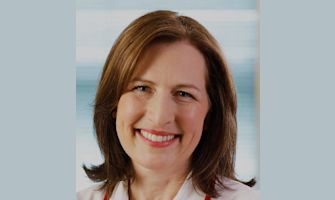 U.S. Representative, Congressional District 8
---
"
You sent me to Congress because you knew I would advocate for you the same way I stood up for children and families for over 20 years as a pediatrician. I promised to be an independent and effective voice for our district, someone willing to work with both parties to deliver real results that matter. I've helped pass laws to bring down costs for working families, to get Veterans the quality healthcare they deserve, and to support training and resources for local police because everyone deserves to feel safe in our community. As the only pediatrician in Congress, I've helped pass laws to actually bring down the cost of lifesaving prescription drugs, like insulin. I will work to make healthcare and other everyday costs more affordable for middle class families. As a doctor, I will always fight to protect a woman's right to choose and to keep politicians out of private decisions between a woman and her doctor. I am the only member of Congress from the Pacific Northwest on the Agriculture Committee. I have worked with both parties on behalf of our farming communities to support trade, encourage sustainable agriculture, advocate for commonsense immigration reform, and fix supply chain disruptions so farmers can get their goods to market. I will continue to champion responsible stewardship of our cherished public lands, clean air, and water. With nearly 100 town halls, I've listened, I've learned, and I've gone to bat for you in Congress. It is an honor to serve you and I humbly ask for your vote.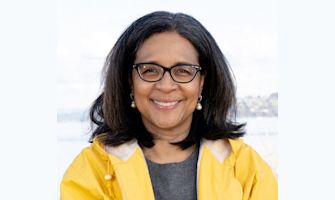 U.S. Representative, Congressional District 10
---
"
It is my honor to represent Washington's 10th Congressional District. My team and I work hard every day for a nation that is more safe, more just, and more secure for all people. To date, we've recovered more than $5 million in Social Security, veterans benefits, and tax refunds for district residents and will continue to advocate for you so the government fulfills its responsibility to serve you. Raised in a South Sound military family, I'm proud to be the first African American and Korean American member of our delegation. Challenging times require proven leadership, and I work to deliver for our community. I've voted to lower prescription drugs costs, cap insulin costs at $35 per month, end surprise medical bills, invest in apprenticeships, hold oil companies accountable for price gouging, support our active duty military families and veterans, protect women's reproductive freedom, and advance commonsense gun safety laws. Since being sworn in January 2021, I've worked with both parties to create jobs and bring billions of dollars to fix our roads and bridges, improve internet access, provide clean water, expand transit and electric vehicle charging stations, and provide direct relief to families and small businesses most impacted by the pandemic. I will continue to fight for voting rights, investments in education, expanded access to health care, and affordable housing. I will protect Social Security so people can retire with dignity, and will continue to advocate for more funding to protect and restore Puget Sound. I'm proud to be endorsed by the Washington State Labor Council, the Sierra Club, the Alliance for Gun Responsibility, and respected leaders in business, local government, and the human services, education and faith communities. I humbly ask for your vote, and the opportunity to continue representing you as the South Sound's voice in Congress.
Secretary of State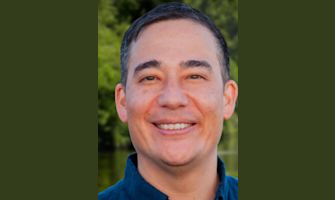 Secretary of State
---
"
As your current Secretary of State, my top priority is to ensure our elections are secure and accessible to every eligible voter. I am proud of my career in public service working alongside Democrats, Republicans, and Independents advocating for all Washingtonians. My mom, an Asian immigrant, raised me to work hard, value education, and serve others. That is why I have worn the uniform for more than 30 years and served 15 years in the state Senate. With bipartisan support from state lawmakers, I am leading work that safeguards our election systems from cybersecurity threats, confronts malicious disinformation, and engages underrepresented communities. These commitments are why I am endorsed by numerous County Auditors who conduct elections, labor and business, voting rights advocates, and prominent state and federal leaders. The Secretary of State must possess the highest standards of integrity and leadership and serve as a strong advocate for voting rights in Washington. As attacks on our democracy become more sophisticated, I am here to lead our state's elections through security challenges. It has been the privilege of my life to serve as your Secretary of State, and I would be honored to earn your vote.
State Representative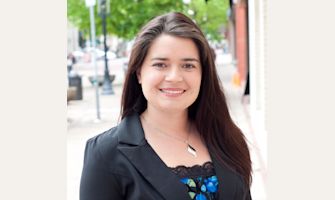 25th Legislative District State Representative, Position 1
---
"
My mom and dad have been married almost 50 years, a Democrat and a Republican. Growing up I learned it's about people over party. It's about helping others and doing what is right, regardless of party affiliation. As a history teacher I know America has been its strongest, and our freedoms protected, when we work together. I will work to solve our community issues of safety, education, traffic, affordable housing, and healthcare. We need Representatives who actually put our community first. I bring the leadership you deserve because united we stand, but divided we fall.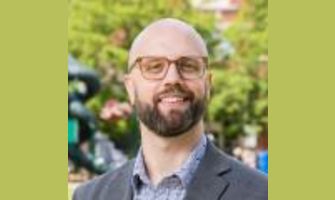 25th Legislative District State Representative, Position 2
---
"
Problem Solver, Encourager, Uniter Public Safety: Cameron supports local law enforcement. He favors a whole-community approach to addressing both rising crime and poorly written legislation harming our community. Cameron will bring diverse voices together over shared ideals, such as safety and economic opportunity, to enact commonsense community solutions. Housing: Cameron will enact legislation that will protect renters and homeowners from the rising costs facing our community. Freedom: Cameron is the only candidate committed to working with women to protect their health rights. "I humbly ask for your vote."—Cam
Pierce County Auditor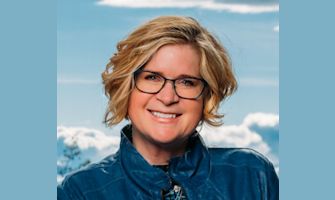 Pierce County Auditor
---
"
I'm running to continue our office's exceptional standards of election integrity, to bring additional transparency, and to deliver an efficient, modern, customer-centered experience. Election Integrity & Trust: Our elections system is a model for the country. I'm running to continue our Auditor's legacy of fair, transparent, and trustworthy elections, further reduce barriers to voting, and ensure the public's confidence in our democracy. As a City Councilmember and the only candidate with nonpartisan elected experience, I'm uniquely qualified for this office. Modernization & Management: I bring more than 20 years of private and public-sector management experience across county, city and state governments. My job is to help people access the services they're already paying for with their tax dollars. From Documents and Recording to Marriage Licenses, there is much we can do at the Auditor's Office to streamline services by offering hybrid technology options and modernization. This will reduce wait times, increase access to information, and save taxpayer money.
County Council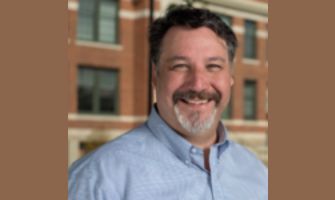 County Council, District 5
---
"
Marty Campbell has a proven record of accomplishments built around reaching common ground. On the Tacoma City Council, and now as our County Councilmember, he's led on the issues that matter most: public safety, homelessness, and economic development. We all deserve to feel safe in our communities. On the Council, Marty has increased funding for law enforcement, including improved training and recruitment, and will ensure that we fully staff the County Sheriff's Department. He's also been a leading advocate for Community-Based Policing, including CLOs/CLDs and dedicated mental health co-responders. He'll demand stronger legislation from Olympia to ensure that our laws protect everyone and that first responders have the tools they need to respond quickly and effectively when you call 911. With the price of housing and everyday items on the rise, everyone is struggling. Marty led efforts to bring Federal pandemic relief for local small businesses, and now will work to reduce household costs. He has significantly increased investments in affordable housing. He's also expanded shelter space and mental health care for those experiencing homelessness, to help get them off of the streets and connected with the services they need. Please vote to re-elect Marty Campbell